Ten Endometriosis Facts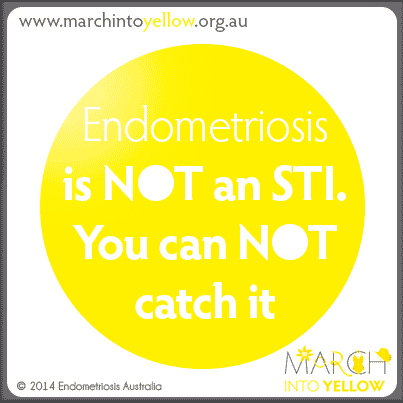 Medical information disclaimer
Endometriosis Australia's information about the diseases, treatments and general matters has been written and edited by Endometriosis Australia's volunteers. Endometriosis Australia makes every effort to ensure the information provided is as up-to-date and accurate as possible however does not accept liability for misinterpreted or incorrect information. It is also not the intension of Endometriosis Australia to recommend any particular form of treatment. At all times you need to discuss the information you find on this website, or any other source, with your doctors or health team, given your unique situation and status.